Annual Salad Jar Party Promotes Healthy Lifestyles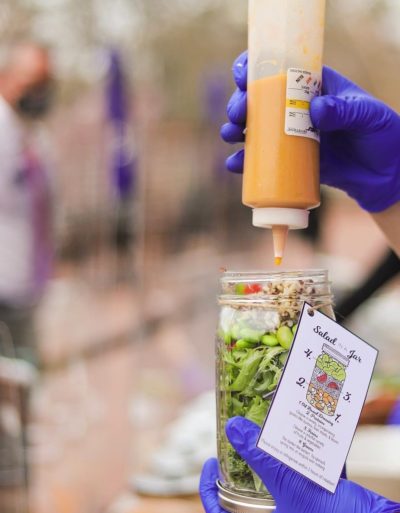 On Wednesday, HPU Dining hosted its annual Salad Jar Party. Each salad was made from scratch, with each student getting to choose which ingredients they want in their salad jars. 
This fun and healthy event allowed students to create their own salad in a jar and fill it with fresh and nutritious ingredients. HPU Dining helped students build their salads with fresh and locally grown produce, fruits, proteins, and dressings. By offering a wide variety of greens, dressings, and other farm-to-table ingredients, students could customize their salads to complement our campus-wide health and wellness initiative. While keeping socially distanced lines, HPU Dining was able to bring smiles to our students and encourage a healthy lifestyle. 
Be sure to follow @HPUDining on Instagram so you stay up to date about all upcoming events.