La Colombe Brews It Up at HPU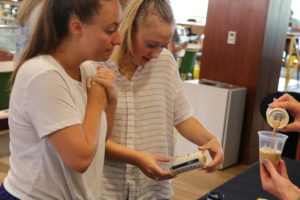 As the fall semester at High Point University kicks off, many students are looking for a healthy, refreshing and tasteful way to start their day. Fortunately for HPU students, La Colombe has begun selling their Draft Lattes at the Market @ Wanek. La Colombe provides a cold coffee experience that is brewed with clean and simple ingredients that all come together in a beautiful yet simple can.
On Wednesday, students were able to sample La Colombe's Draft Lattes at the Farmer's Market. Students had the opportunity to taste the companies Mocha, Triple Shot, Vanilla, and Original Draft Lattes as well as learn more about the coffee company.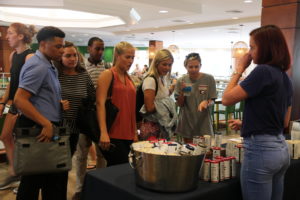 If you have not yet checked out the newly renovated Market @ Wanek, here is your chance to take a look and start your day off on the right foot.