Chef Nixon's Sauce spices thing up at the Village Grille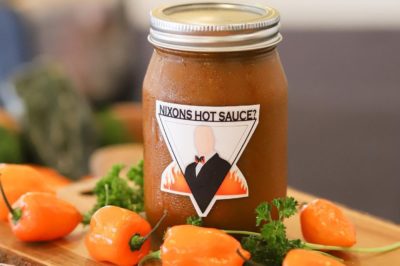 On Wednesday, the Village Grille hosted a spicy sampling event featuring Chef Nixion's new hot sauce. Students sampled the new hot sauce with their choice of boneless wing or cauliflower. 
Each wing was coated in a sweet and tangy yet spicy hot sauce made from scratch by Chef Nixon. Students gathered together at Aldridge Village to try this new and exciting sauce. Chef Nixon's hot sauce, which was named by the students who came to try it, was created from scratch by Chef Nixon using fresh peppers, honey, and various spices. Students were given the opportunity to try this sauce as well as assist in naming Chefs Nixon's new sauce. If you like a spicy, tangy habanero sauce to pair with your chicken tenders or chicken sandwich, then this is the sauce to choose from.
Be sure to stop by Aldridge Village Grille to get a taste of this new sauce.