Farm to Fork Dinners Continue to Wow Students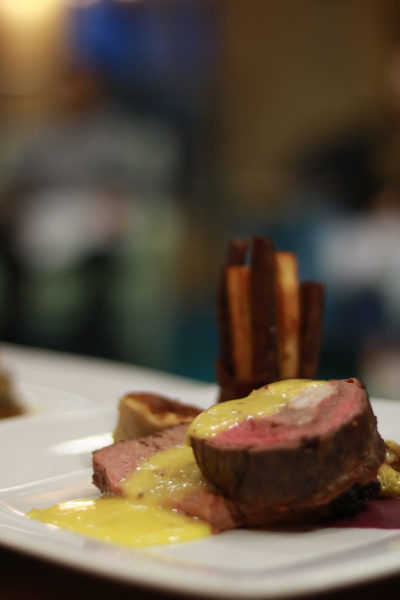 For the first time in the spring semester, HPU dining hosted its student favorite, Farm to Fork dinner. This exclusive dinner was put on by the talented head chefs of the HPU dining program. Ten lucky students joined our chefs in the Great Day Bakery for a five-star five-course dinner.
Our chefs prepared the five-course meal right in front of the students while explaining to them the process and answering any questions they may have. Not only were the students able to enjoy the high-quality food made from local ingredients, but they also had the opportunity to interact and engage with our dining staff. Students enjoyed a variety of dishes including a Tomahawk and Ribeye duo and Pink Lady A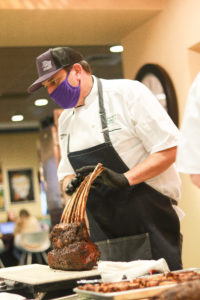 pple Butter tartelette.
It is safe to say that this was well worth the wait. Keep checking HPU Dining Social media for upcoming events.
Thank you to our local partners: Marsh Hen Mill, Blue Ridge Apiaries, Sweet Pea Urban Garden, Joyce Farms, Carolina Mushroom Farms, Lusty Monk, Lively Orchards, Scott Farms, San Giuseppe's.