HPU Dining Celebrates its Students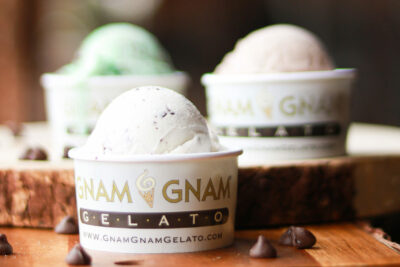 Throughout the past week, HPU Dining celebrated its students with various events, tastings, and other enjoyable giveaways. HPU Dining and Harvest Table Culinary Group is here to serve all of our students, staff, and faculty and is committed to always providing a healthy and fresh take on all of our dishes and demonstrating our commitment to High Point University and its students. 
On Monday, Students lined up to try some of the new featured flavors from our local gelato vendor, Gnam Gnam Gelato. Gnam Gnam Gelato is a student favorite dessert option at the Butterfly Cafe, and students enjoyed sampling the new flavors that will make their way to the Butterfly Cafe this spring. Tuesday brought another one of our local vendors, Carolina Coffee, to the Wanek Center. Students sampled various organic energy drinks and various coffees that will be featured in the Butterfly Cafe. 
Students can look forward to a variety of other customer appreciation events this week. Stay tuned to our Instagram for more details about our upcoming events.