HPU Dining Chef's Serve Up Some Competition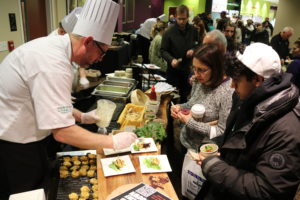 Family Weekend at High Point University is always an exciting time for families to come together and enjoy all that campus has to offer. This family weekend was a special one as our own in-house HPU dining chefs put their skills to the test and hosted the "Ultimate Chef Showdown".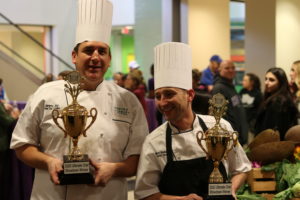 The six chefs were split into three teams and given a mystery ingredient to use in their dishes. Each dish was inspired by the dining programs "Plant-Forward" c0ncept in which the dishes had more plant-focused ingredients rather than animal-based ingredients. During the event, hundreds of HPU families came out and tasted the plant-forward dishes the teams were serving. Throughout the event, many families voted for their favorite dishes based on presentation, taste, and overall favorite. It was back and forth throughout the competition but in the end, Team Raisin Kale took home the victory and the trophy.