Keren Creates Captivating Cakes, Cupcakes, and Cookies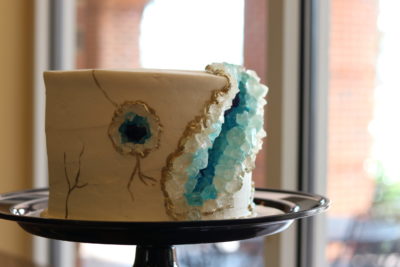 Do you have a special occasion coming up and want to celebrate with a sweet treat? Then Keren at HPU Catering has you covered. Keren Darden is one of our unique and talented pastry chefs at High Point University who also has an incredible talent for creating fantastic looking and tasting desserts. Keren's pastry talents include her skills in making various dessert items, including cookies, cupcakes, and some of the most visually appealing and tasting cakes.
Kreations by Keren is a new service offered by Extraordinaire Catering in which students and parents can order custom desserts for any occasion. This is the perfect option for special occasions such as birthdays, holidays, organization meetings, etc.
If you wish to order a custom treat from Kreations by Keren, email catering@highpoint.edu for more information and to place your order. Allergens can be accommodated within a 48-hour notice.