Students enjoy dessert tasting from Harvest Table Culinary Group Pastry Chefs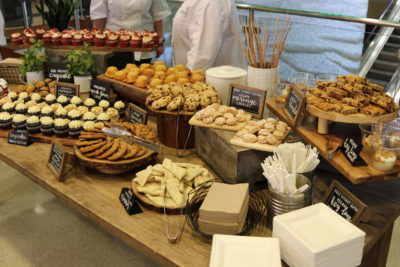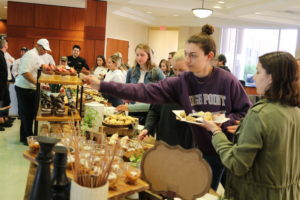 Students at High Point University had the unique opportunity to taste-test new and innovative desserts from many executive chefs from the Harvest Table Culinary Group. Days before the event took place, chefs who represented many schools within Harvest Table Culinary Group met at High Point University to develop the many recipes to be featured at the event.
A variety of desserts consisted of student favorites such as cupcakes, cookies, and cakes. However, what came as a surprise to many was a large variety of gluten and vegan-friendly dessert options. Students enjoyed trying the many options on display and talking and interacting with the chefs about the recipes and upcoming concepts in development.