Village Grille puts a fresh take on student favorite's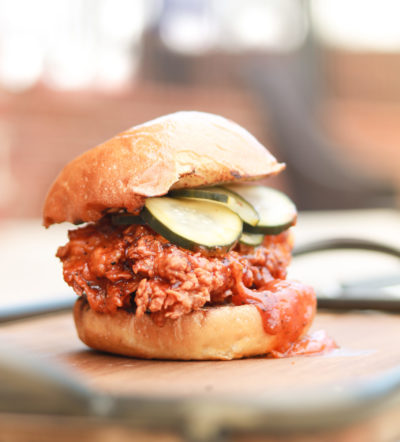 With the new semester at High Point University in full swing, students are happy to enjoy their favorite dining locations with their friends once again. One of these student favorite locations is the Village Grille located in Aldridge Village. Many students enjoy such favorites as the pizza station and the fresh deli counter. This semester students have more great menu items to look forward to.
This semester, the Grille is introducing new menu items that are sure to be enjoyed by all. One of these new items is the new, "Nashville Hot Chicken Sandwich" that's made with Springer Mountain Chicken. This sandwich is sure to put some spice into your day. The Grille is also introducing its signature, "Panter-Pride" burger. Along with all of the Village Grille's burgers, this burger is made using Brasstown Beef which is committed to serving high-quality beef.
Along with all our other new menu items, students will enjoy these new delicious meals with the same commitment to service and quality that is provided by the Harvest Table Culinary Group.